Tribe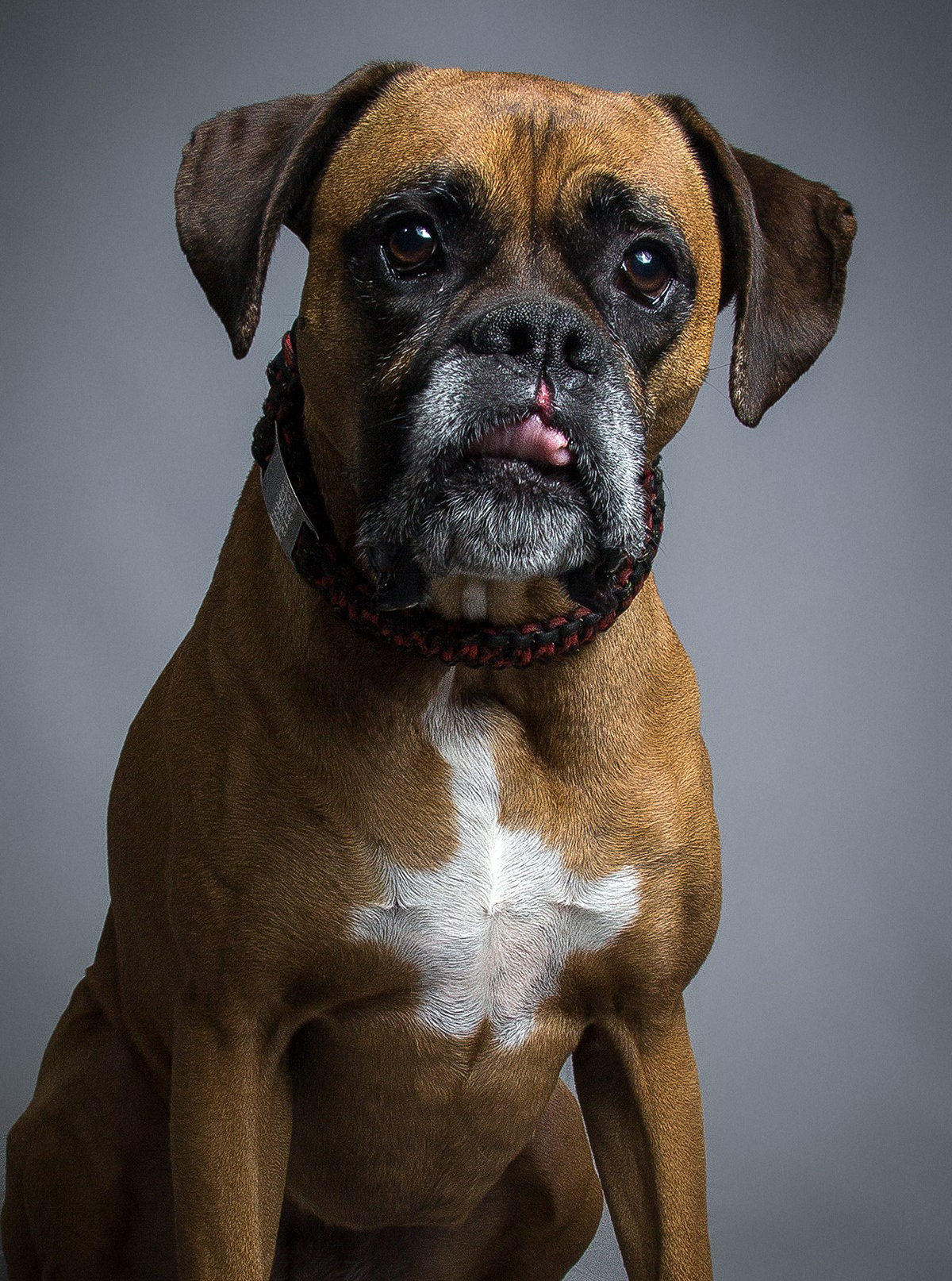 Registered Name: Fancy Kreuzer's Mpaji Ni Mungu Eko
Call Name: Eko
DOB: March 10, 2008

Eko is a purebred boxer born in the early days of March, 2008, to Amy Hardison of Boxers4You. She is considered a fawn coloring with a little bit of white "flash" on her chest. At her full grown weight, she tips the scales at 64 pounds of solid muscle and typical boxer exuberance, kissing or "hugging" anyone in site.

Kreuzer Von Chrysco-Showtime Her father, Kreuzer, is a muscular, fawn boxer belonging to Chrystal Combs (Chrysco Kennels) and Deborah Jackson (Showtime Kennels) in Chocowinity, North Carolina. Kreuzer comes from a great family of AKC Champion boxers. He has a beautiful stack and gorgeous muscle tone as well as a brilliant red/fawn coat and deep, dark facial coloring. Descended from German grandparents and offspring of a Precious Fillingame/Moses Von Uns Uwe litter, his colorings and temperament were passed on to his children with bitch, Fancy of Boxers4You.
The Makings of a Disc Dog
It all began in early 2008, when some family friends visited Lindsay and Eko at their North Carolina home. Lindsay's friends had brought their white boxer, Kenobi, for a dog park visit to which following they took a side trip to the local skate park. Prior to arriving at the skate park, Lindsay stopped by a local pharmacy to find something to use as a water dish for the dogs and therefore picked out Eko's first disc. It was a green, cheap piece of plastic intended entirely for children but she thought it would work perfectly for the bright, sunny day.

When the weekend was over and the company had gone on their way, Lindsay began to notice that Eko was enthralled with the disc. She began carrying the disc anywhere she went and upon a few attempts to throw the disc, Lindsay began searching for information on how to train a dog to catch a disc.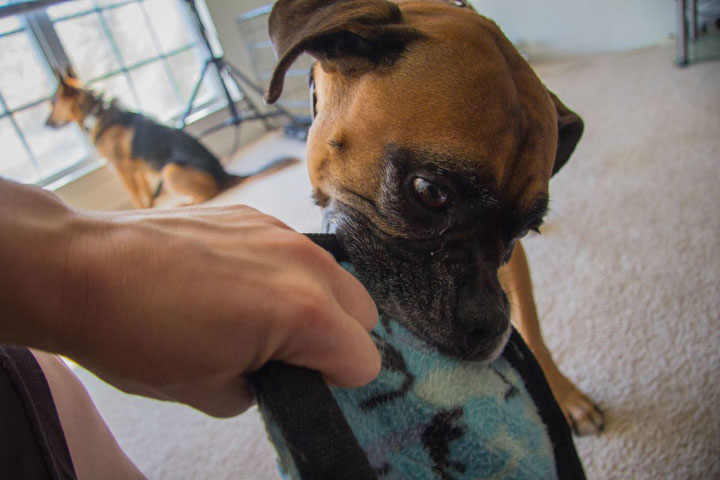 Her first introduction to training a "disc dog" came by way of a video posted by Mark Muir of Georgia Irish Disc Dogs. Following some of Mark's tips, she began to train and develop Eko's skills at catching the disc as well as her own throwing abilities. Over the next few weeks, Lindsay continued searching for training tips and information about this new game.

During this time, Lindsay came across a Web site, chock full of information (k9disc.com) and was soon interacting and gathering advice from several disc doggers throughout the country. Some of the most helpful advice came from that of dog trainer, Ron Watson. With Ron's guidance and the help of others throughout the K9Disc forums, Team Eko began to grow and develop.

In June of 2008, Team Eko attended their very first canine disc competition in Jamaica, Virginia, with the intentions of merely watching the competition. Following some coaxing by other competitors, they signed up and participated in a Flying Disc Dog Open event held that very same weekend. This was the beginning of a wild journey through the sport.

Over the past few seasons, Team Eko has had the privilege of traveling much of the east coast, and even parts of the Midwest to both compete and train with some of the sports top teams. Eko has also developed into quite the Toss and Fetch dog, beating out several herding breeds within her same division. While the divisions she has been in are not at the pro level, for a boxer, a breed that is not typically thought to play this game, Eko has held her own and has been a great representation of the idea that any dog can play the sport.