Tribe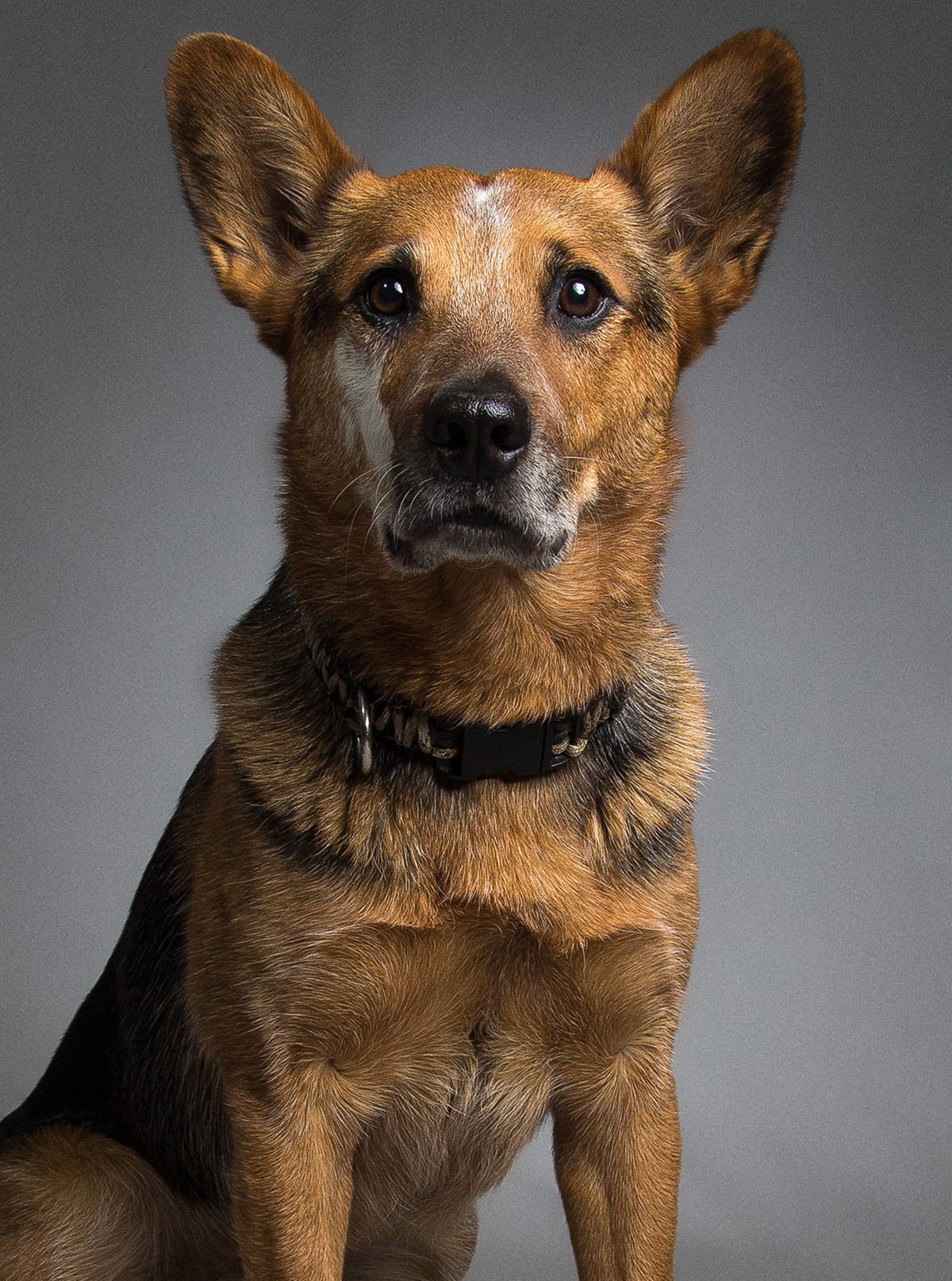 Nick Name: Brick House M.D.
Call Name: Brick
DOB: approx. March 1, 2009

Brick, formerly known as Banjo, was picked up as a stray in Dayton, Ohio, and taken to a local animal shelter. While at this shelter, he was scheduled for euthanasia if they were unable to find him a suitable adopter so there he sat, waiting, as many strays often do, for someone to save him from inevitable death.

However, his euthanasia was not in God's plan. An individual pulled him from the shelter as he was facing euthanasia and brought him into her Dayton home. She soon realized that she had neither the time, nor space to properly take care of him. He was escaping from her small, fenced yard and would wander the streets until she would find him and bring him back. He was soon relocated to an individual with the Flying K9's Herding Dog Rescue of middle Ohio.

From here, Brick was bounced around from foster home to foster home as several individuals were unable to handle his abounding energy. He finally landed a stable foster home with Nate and Heather Bednar who began his disc dog training and pack socialization. While with the Bednar's, he attended a prison training program and was soon rewarded with his Canine Good Citizenship. Following some time spent with the Bednars, he was available for adoption as a promising disc dog prospect.

Tracy Custer, a world champion disc dog handler, offered Brick a permanent home with her pack of 14 dogs but soon began to think Brick was better suited to a smaller pack. He started escaping the fenced yard and making his way to the Purina Farms livestock barn where he was beginning to wreak havoc.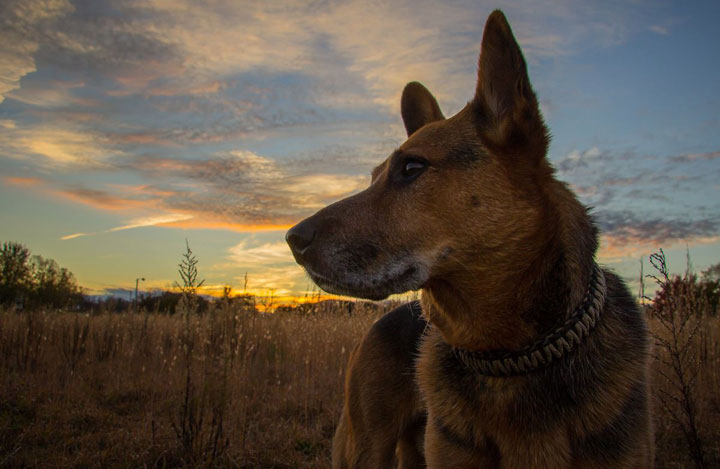 After a short stint at Purina Farms in Grey Summit, Missouri, and as a part of the Custer's Pack, Tracy began the search for a final forever home for this young cattle dog. She began conversations with Andrea Rigler of Jupiter, Florida, who in turn, contacted Lindsay of KOTC about the prospect of Brick finding a home in North Carolina. Lindsay had been looking an ACD puppy of less than 1 year when Brick was brought to her attention. Lindsay thought the prospect of a disc dog with some foundational training already under his belt would be a great addition to the pack. So began the conversations and arrangements of transport for Brick.

On December 3rd, 2010, Lindsay made her way to Knoxville, Tennessee, to meet Adrian Custer and Brick. With excitement rushing through her veins and the thoughts of a freestyle routine running through her mind, she couldn't wait to meet Brick and offer him the forever home he so deserved. By mid-afternoon, the paperwork had been signed, the goodbyes were said and Brick was now on his way to his forever home.

Upon arrival to his home in eastern North Carolina, Brick quickly settled in and bonded with both Lindsay and Eko. This quickly deepened as Lindsay began training Brick a variety of things from obedience to foundational disc dog positioning and jump training. With the inspiration from Eko and Lindsay's deepening understanding of dog training and handling, Brick has quickly made himself known in several competitions along the east coast. Within 6 weeks of being in his new home, he entered and placed in his first disc dog competition as a K9 of the Carolinas.

Brick, in his short time as a part of KOTC, has held his own against his adoptive sister by placing 3rd in the intermediate freestyle division of his first competition as a part of his new pack. He's also had great showings at events from Lakeland, Florida, to points in Maryland and in between. Brick is showing promise to do great things throughout his career with KOTC. Both Eko and Brick love to play this game and spend time with Lindsay and their friends, both canine and human.