Films
Venture into Filmmaking
For a better part of 20 years, I have been fascinated with film, television and commercial production, studying multiple disciplines within the industry; from screenwriting to directing to acting. Over the course of my teenage years, I spent countless hours studying the art of screenwriting and tapping into my imagination to develop screenplays of my own. While those screenplays were amateur and realistically, not great entertainment, they were an important part in developing my passion for filmmaking.

As I worked my way through college at East Carolina University, I furthered my production study, in my own time amongst graphic design and photography projects, and began producing videos for a variety of seasons, reasons, friends and family. During my studies, one thing remained impassioned in my heart, I was going to make a feature-length movie one day.

In July of 2012, I began to bring my dream of a feature-length film to life. As an active competitor in the sport of canine disc for a few years by that point, I felt the sport was missing an important element of its life in the world; a documentation of its history.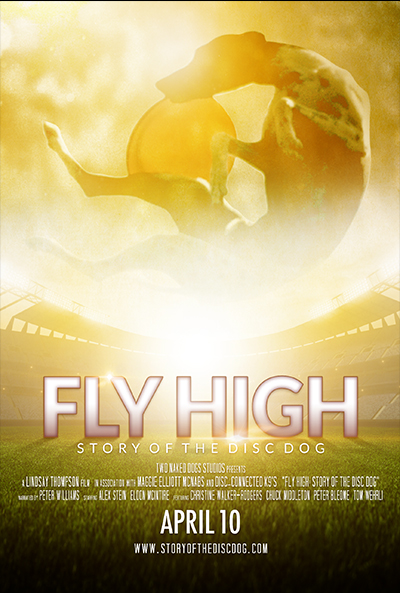 Fly High: Story of the Disc Dog will be my feature-film debut, set for release in 2018. The film will explore the history of the rapidly growing sport of Canine Flying Disc in the canine competition world, growth that has surpassed the likes of Agility and Obedience. The film will chronicle the history of this young sport and follow the progress of dogs and handlers as they strive to become world-class athletes.
Future Films
So where will the future take me? Of course, with any big film project, there is great risk. Failure is always an option as is great success. While I don't know where Fly High may take me, I know where my passion lies and what I see for myself in filmmaking.

I strive to continue learning and developing my own filmmaking style and understanding what it is about filmmaking that I love so dearly. I foresee my continuing career to grow and blossom into the filmmaking career I so dreamed of when I was younger. Whether that means large-scale productions or smaller, more intimate and independent crews, I look forward to what may come after Fly High: Story of the Disc Dog.